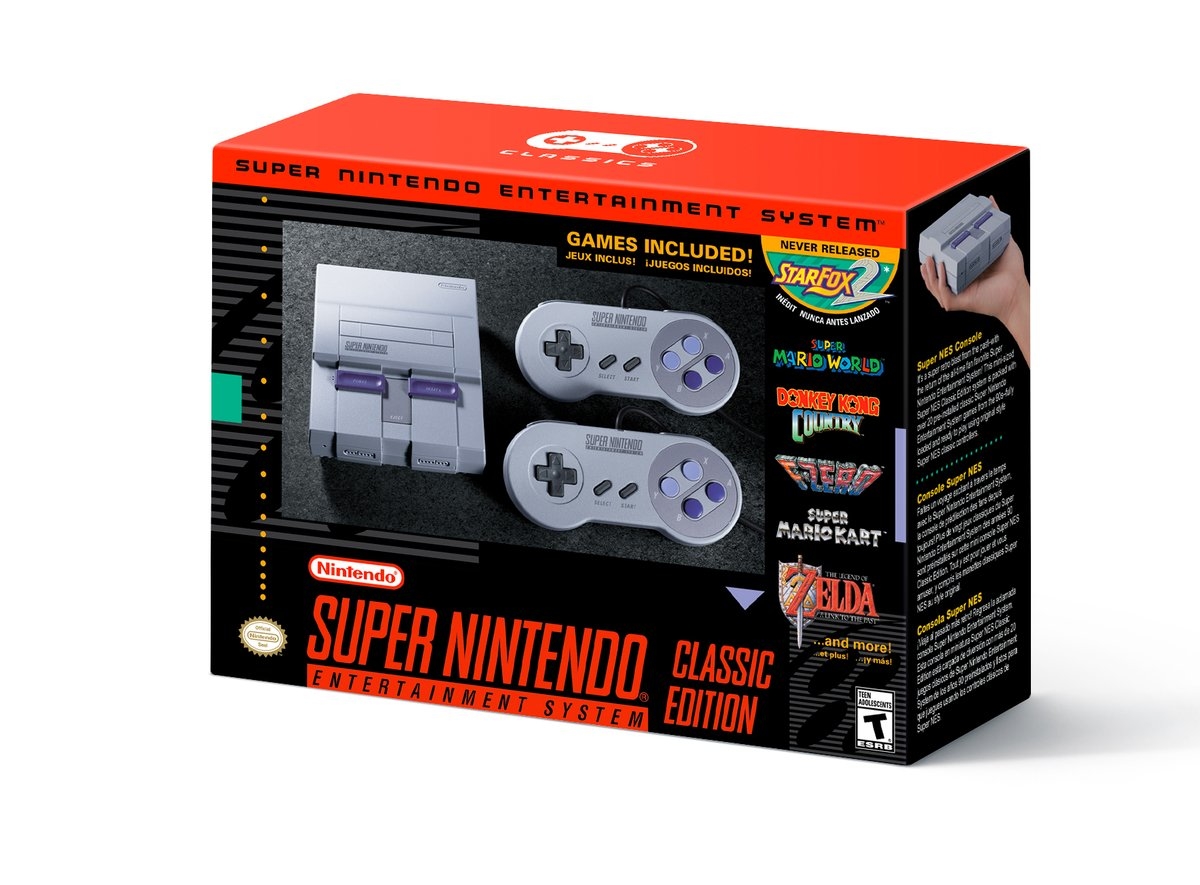 Nintendo mató rápidamente la NES Classic por una sencilla razón: se venía la SNES Classic y necesitaban la misma línea de producción. Ahora tendremos dos modelos "retro".

La SNES vendrá con el Super Mario World, Earthbound, el Star Fox 2 y 18 juegos más.

El precio de la consola para nostálgicos será de USD 80 y entre otros títulos tendrá también además del Super Mario World, el Super Mario Kart, The Legend of Zelda: A Link to the Past, Donkey Kong Country, F-Zero, Super Metroid, Mega Man X, Yoshi's Island, si, viene bien cargada, les dejo la lista a continuación.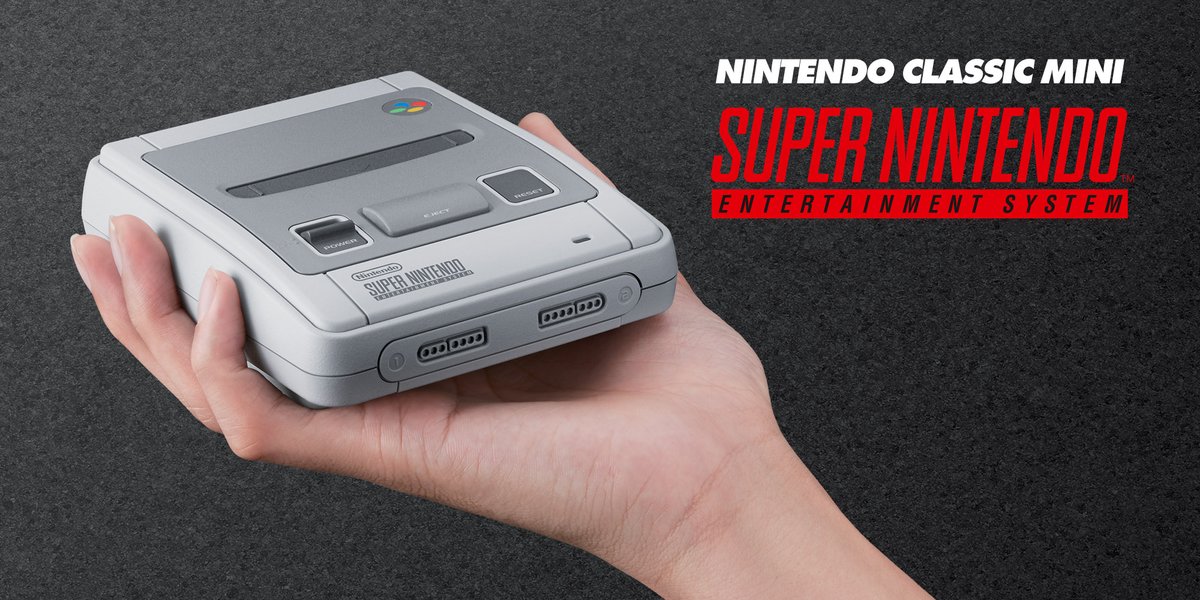 Desde ya que físicamente es más pequeña que la original así como fue la NES Classic, electrónicamente todo lo que lleva adentro entra en una pequeña placa base en comparación con las originales.




Lista completa de títulos
Contra III: The Alien Wars™
Donkey Kong Country™
EarthBound™
Final Fantasy III
F-ZERO™
Kirby™ Super Star
Kirby's Dream Course™
The Legend of Zelda™: A Link to the Past™
Mega Man® X
Secret of Mana
Star Fox™
Star Fox™ 2
Street Fighter® II Turbo: Hyper Fighting
Super Castlevania IV™
Super Ghouls 'n Ghosts®
Super Mario Kart™
Super Mario RPG: Legend of the Seven Stars™
Super Mario World™
Super Metroid™
Super Punch-Out!! ™
Yoshi's Island™